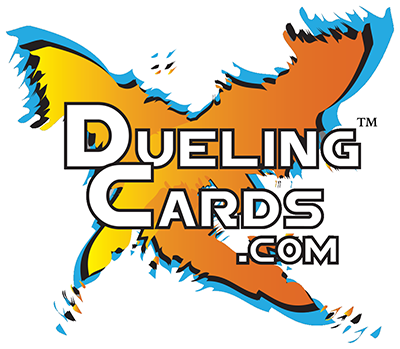 HOW TO PLAY
SETUP
Each player picks five unique cards. This is their Hand. Cards start Hidden, which means the backs face your foe.
HOW TO WIN
Win a Hand by winning three battles. Win the match by winning two Hands.
BATTLE BASICS
Both players pick a Hidden card and Reveal it. This is the Battle Card. The card with the most points wins. Ties are OK.
VISIBLE EFFECTS
Some cards have a Visible Effect. This means you follow its special rule when the card is Visible. If Hidden, it has no effect.
REVEAL TRICKS
Some cards have a Reveal Trick. Follow these special rules when a card is Revealed, even if it's not the Battle Card!
SUPPORT SKILLS
Some cards have a Support Skill. You may choose to use its special rule if it is Visible and not the Battle Card.
AFTER BATTLE
After Battle, the card returns to your Hand, but faces your opponent. It is now Visible.
ADVANCED RULES
If you can Reveal a Battle Card, but your foe can't, you win!
In case of a tie game, play again with the same hand. But! Each player randomly draws their foe's battle card for them!